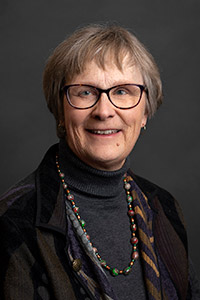 Stephanie Bellomo, MD, CCHt
Certified Hypnotherapist
I am a retired Family Physician with 33 years of experience. I loved working with my patients, but felt frustrated by constraints in how medical practice had become a set of protocols, trying to fit people and their medical issues into boxes, managing health conditions through protocol-based testing, and often treatment with excessively expensive medications. Patients were not necessarily getting better. Time to provide health education tailored to individual needs of individuals limited their chance to attain their health goals. This system felt stagnant and often disempowering to patients. After stopping practice, I began to explore nontraditional ways individuals can become their own healthier selves by more effective self-empowerment techniques and discovered how Kappasinian hypnotherapy can create the right frame of mind to integrate intentions with desired behavioral changes for success in reaching better health outcomes.
Certification:
American Hypnosis Association Certified Hypnotherapist
Education:
Hypnotherapy Training at Hypnotherapy Motivation Institute in Tarzana, California.
This is a one-year course of instruction in hypnosis from the nation's only accredited college of hypnotherapy including an internship of practical experience under the supervision of staff instructors holding teaching credentials from the California State Department of Education.
Following undergraduate education in Zoology and a Master's degree in Animal Sciences, I worked in research for a few years, then enrolled in the University of Vermont College of Medicine, graduating with an MD degree in 1985. My residency in Family Practice was completed in Burlington, Vermont in 1988, and I remained in Burlington, joining an HMO practice, then private practice, before several years in Community Health Centers of Burlington.
With my medical background, I can assist people find ways to better cope with their health issues, including adhering to resolutions for healthy lifestyles, gaining better pain management, and becoming more empowered in dealing with chronic disease, cancer, or even coping with associated grief and loss. I can assist clients in achieving their personal goals in such areas as habit modification, stress reduction, conquering fears and anxiety, controlling procrastination, increasing self-confidence and self-esteem, smoking cessation, and weight loss. For some situations, it is important to maintain a team for appropriate diagnosis and care. For pain conditions, a medical referral signed by your medical provider will be requested.
For conditions requiring use of psychoactive medications, I will request a referral from your psychiatrist or mental health counselor.
AHA CERTIFICATIONS SPECIALIZING IN:
Body Syndromes
Healing the Inner Child
Hypnosis for Anxieties and Fears
Hypnosis for Clients with Cancer
Hypnosis and Grief Recovery
Hypnosis for Immune Disorders
Hypnosis and Pain Management
Hypnosis and Seniors
Hypnotic Imagery Master
Past Life Regression
Smoking Cessation
The Power of Releasing Guilt and Shame
Trauma Recovery Hypnosis
ALSO:
Certification in Advanced Handwriting Analysis